A recorded Welcome meeting for prospective parents for 2020/21 will be added to the website on Friday 4th December.
For all Covid-19 related information including our risk assessment please look under the Parent tab.
Check the Events page for Mrs Westerwijk's challenge for pupils and the News page for what has been happening in school this week.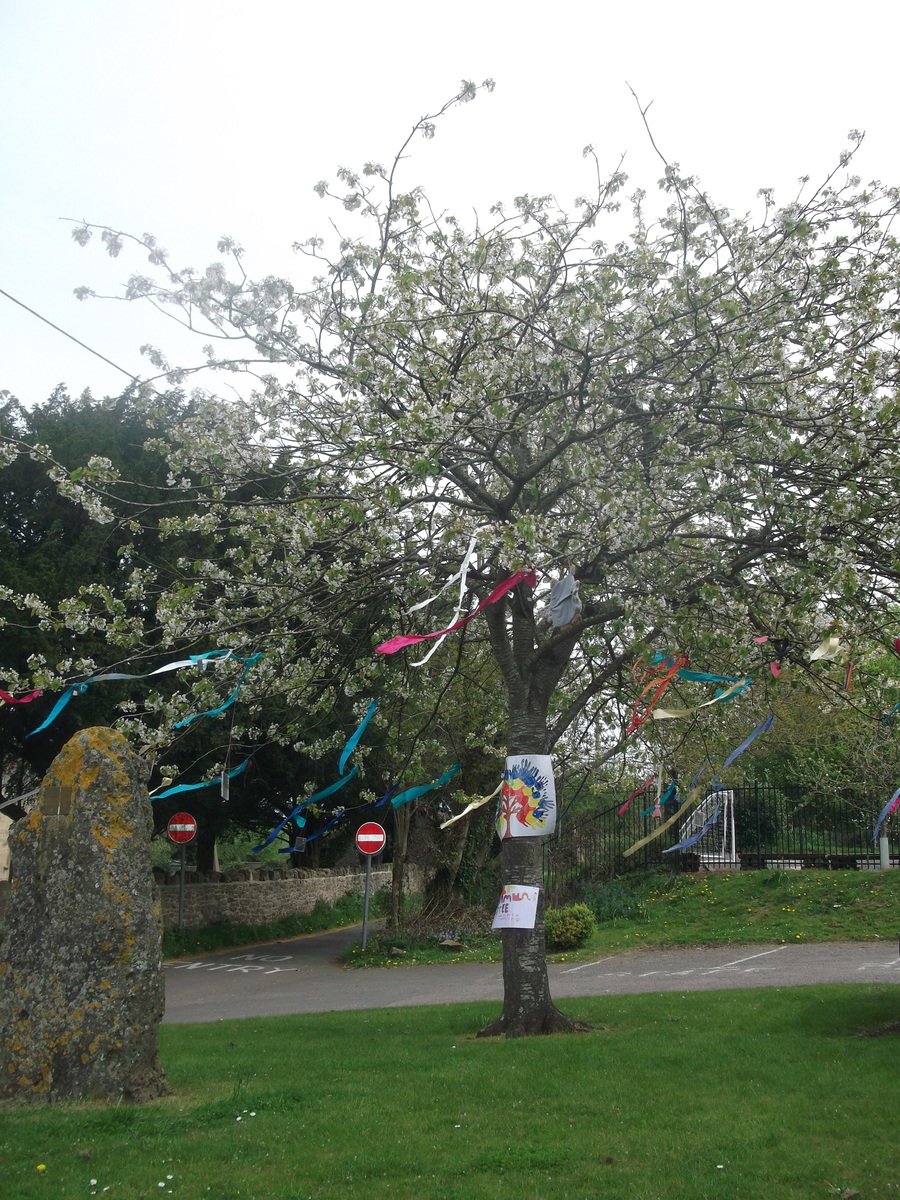 Our children and teachers have created our very own 'communi tree' on the green outside St Mary's school and church. It really looks beautiful with the bright sari material blowing against the white blossom and blue skies.
When you walk past see if you can read the messages that the children have left for you. You may even see some surprise things hanging on the branches!
Stay well and stay safe.
"We aspire to be a kind and creative learning community where we support and challenge each other to be the best we can be."
Welcome to St Mary's CE Primary School
St. Mary's CE Primary School is a small village primary school serving the local community of Portbury, Pill , Portishead and the surrounding villages.
We are a vibrant, learning community with high expectations of all of our children. Every child at St Mary's experiences a learning journey, that will enable them to become

powerful, independent learners, able to choose, design, research, pursue ideas and evaluate their learning. We want learning to be a joyful experience and we achieve this through our highly engaging curriculum offer .
We are very fortunate to have a rich outdoor environment, which includes our field, vegetable beds, conservation area and orchard, all providing many exciting learning opportunities.
For up to date news and information, please see our newsletters produced every week.
We hope this website provides you, with just a glimpse of what makes St Mary's CE Primary School, such an amazing school family to belong to.
Mrs Sophie Westerwijk, Headteacher.