Well-being
Term 6 2021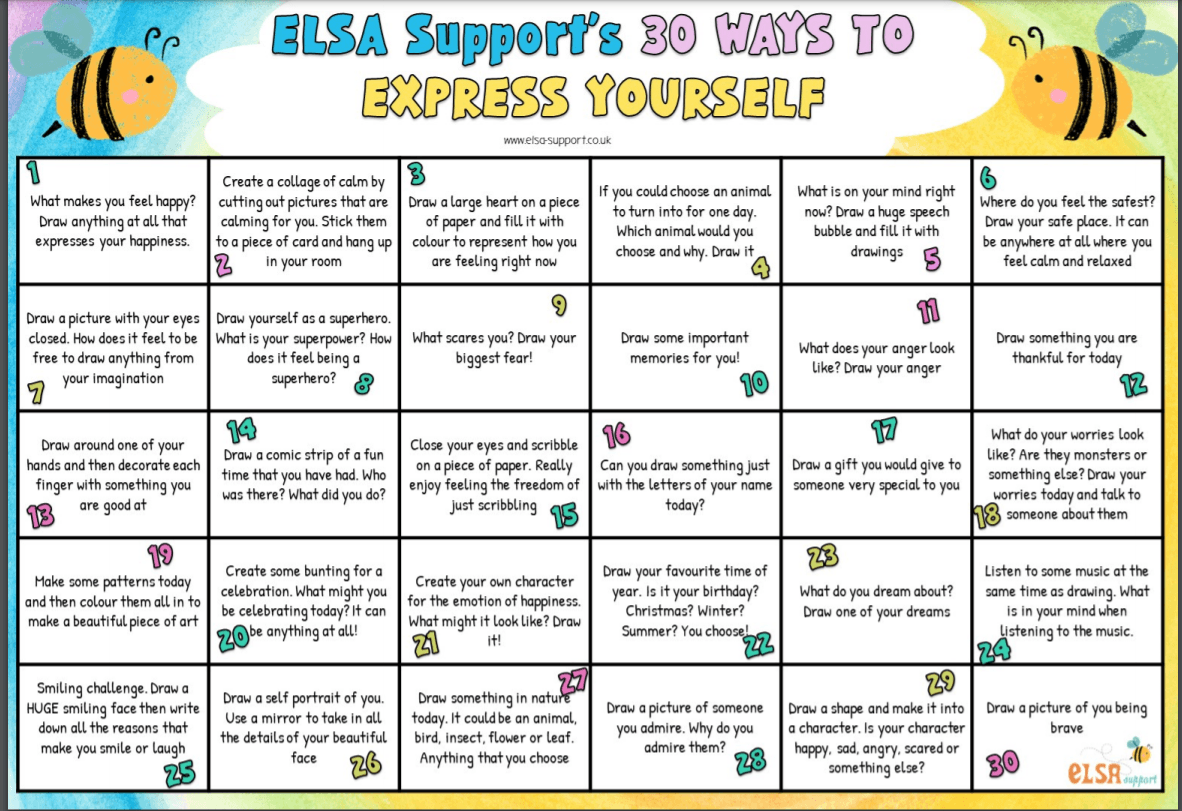 Term 4 2021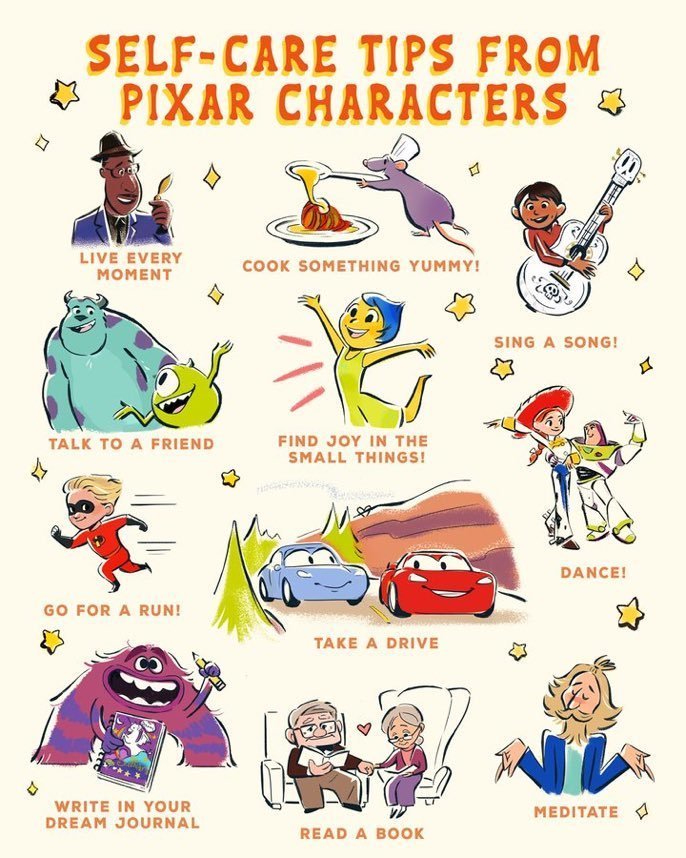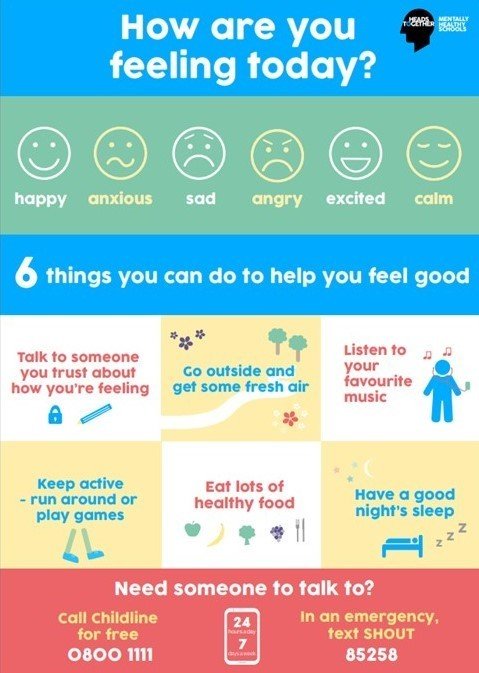 Find someone to play a game of wellbeing bingo with. Who can cross off the most? Click to reveal the board: Hello Yellow Wellbeing Bingo
Or maybe you like cooking? Try these lemon and turmeric oaties from Nadiya Hussain Click for the recipe
Term 3 2021
We all need brain breaks to give us a chance to switch off and relax. Try some of these ideas from The Contented Child when you have your next brain break.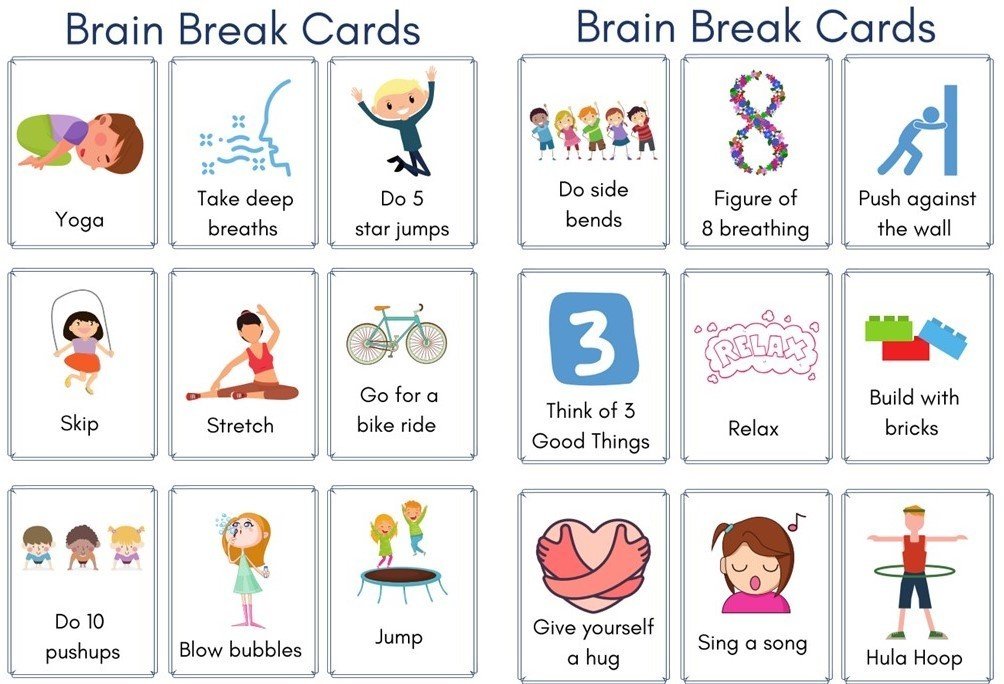 Click here to see how Jenny deals with her Huge Bag of Worries.
Remember, it's important to tell someone if you are worried or anxious about anything, so that they can help you with your worries.
Mindfulness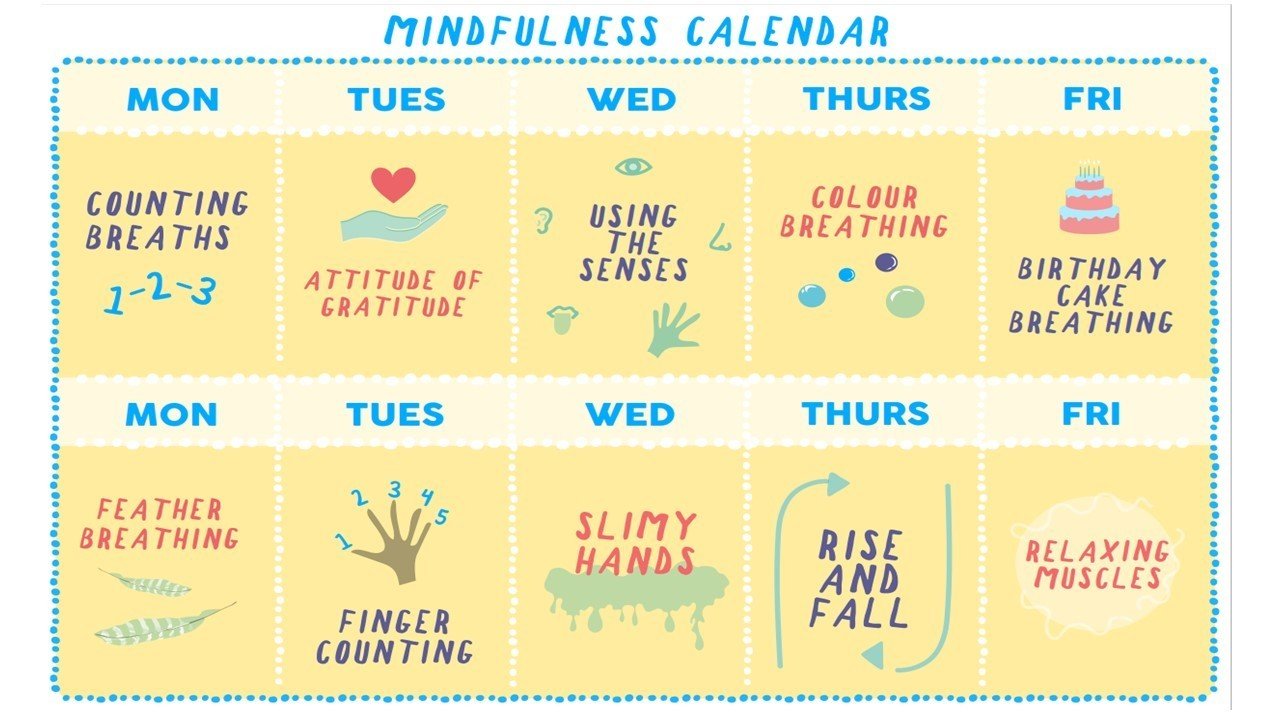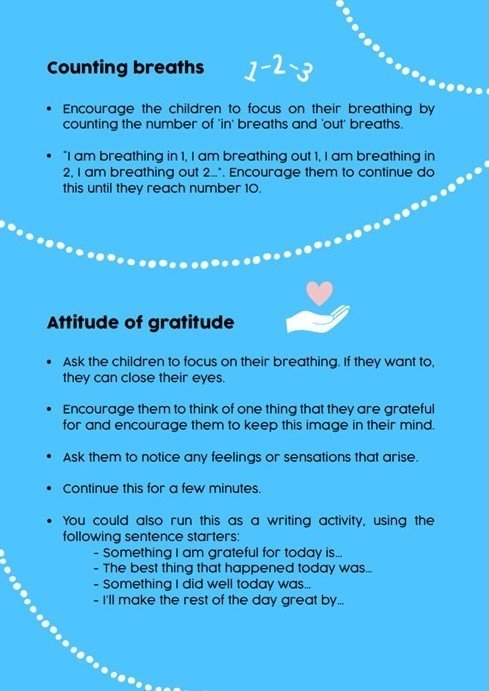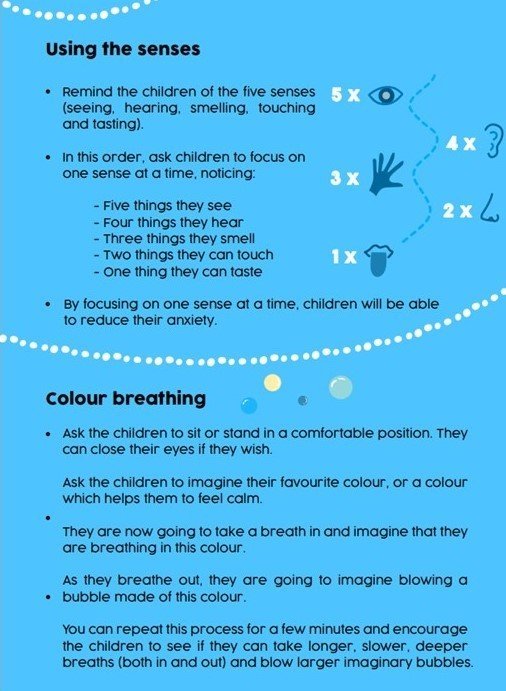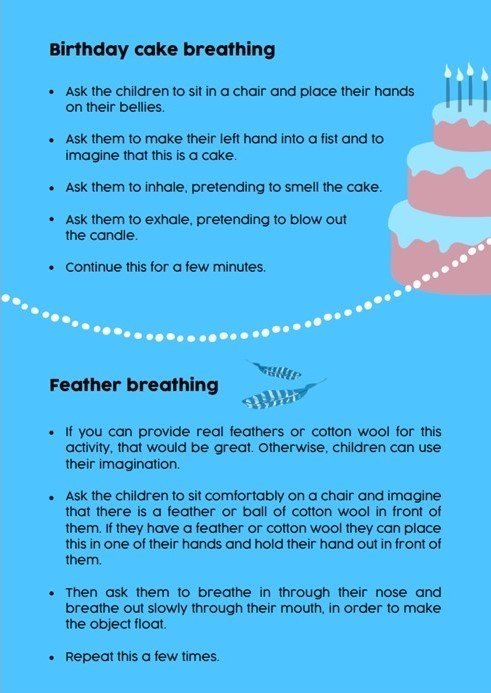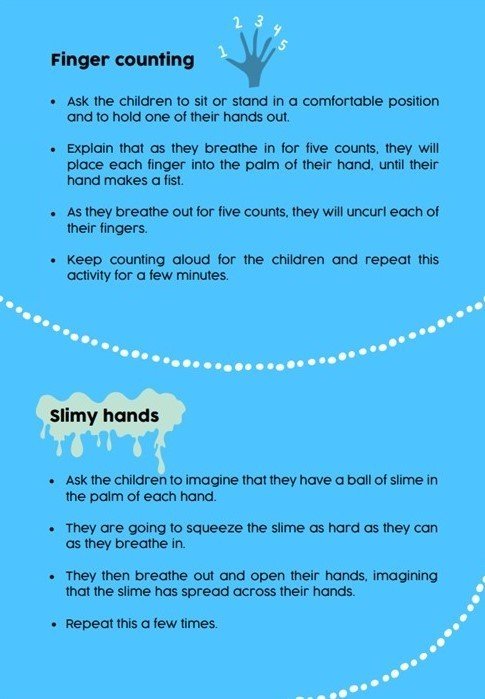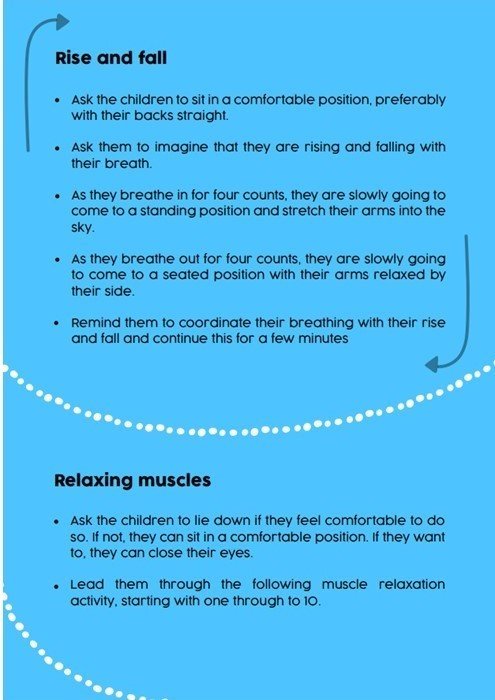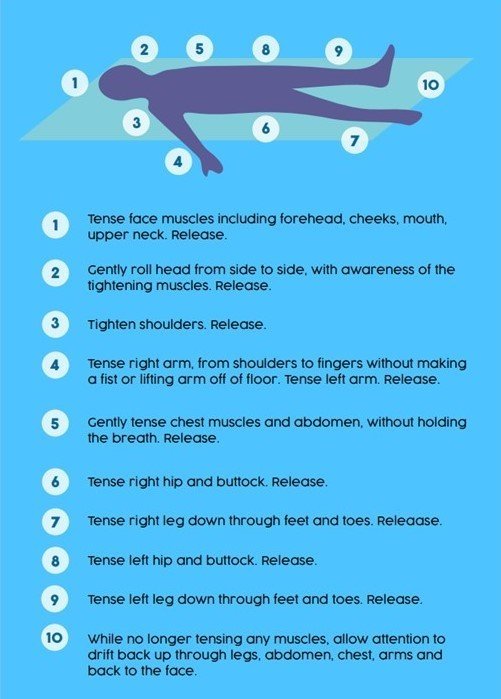 Why not try some of the challenges in the grid below? Click here to open the file where you will be able to click on the links in the grid.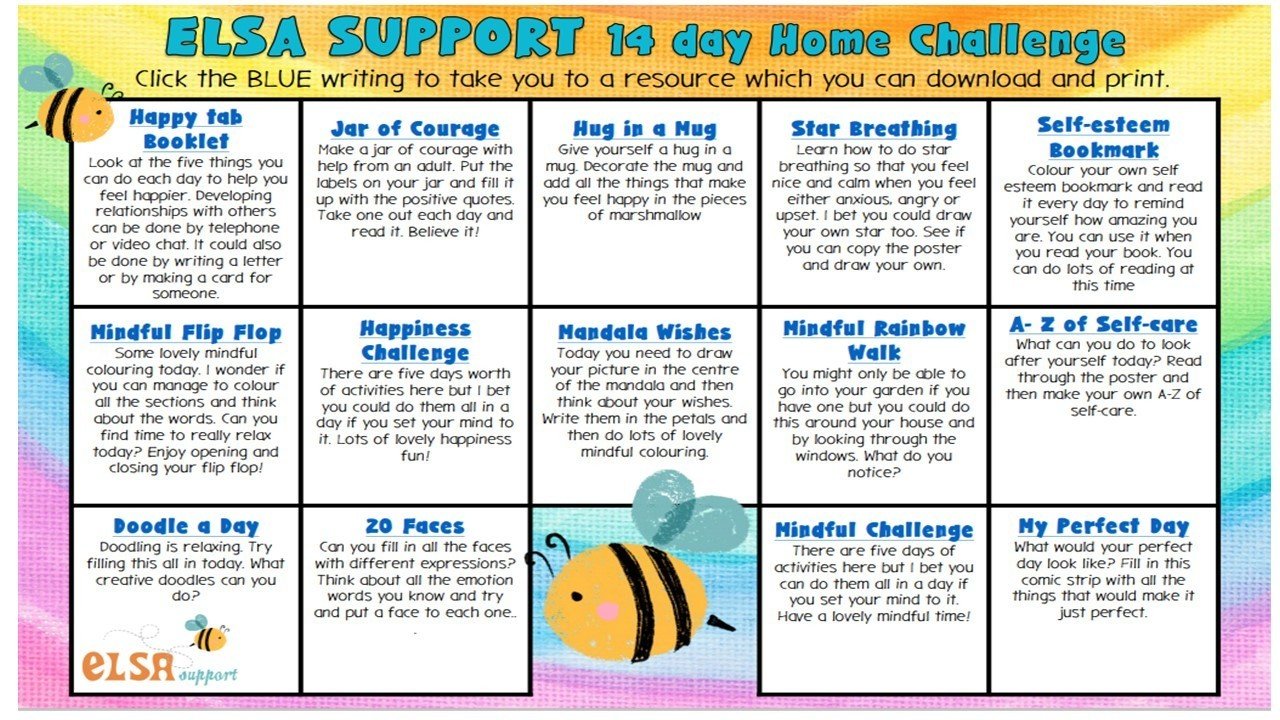 Spread the happiness!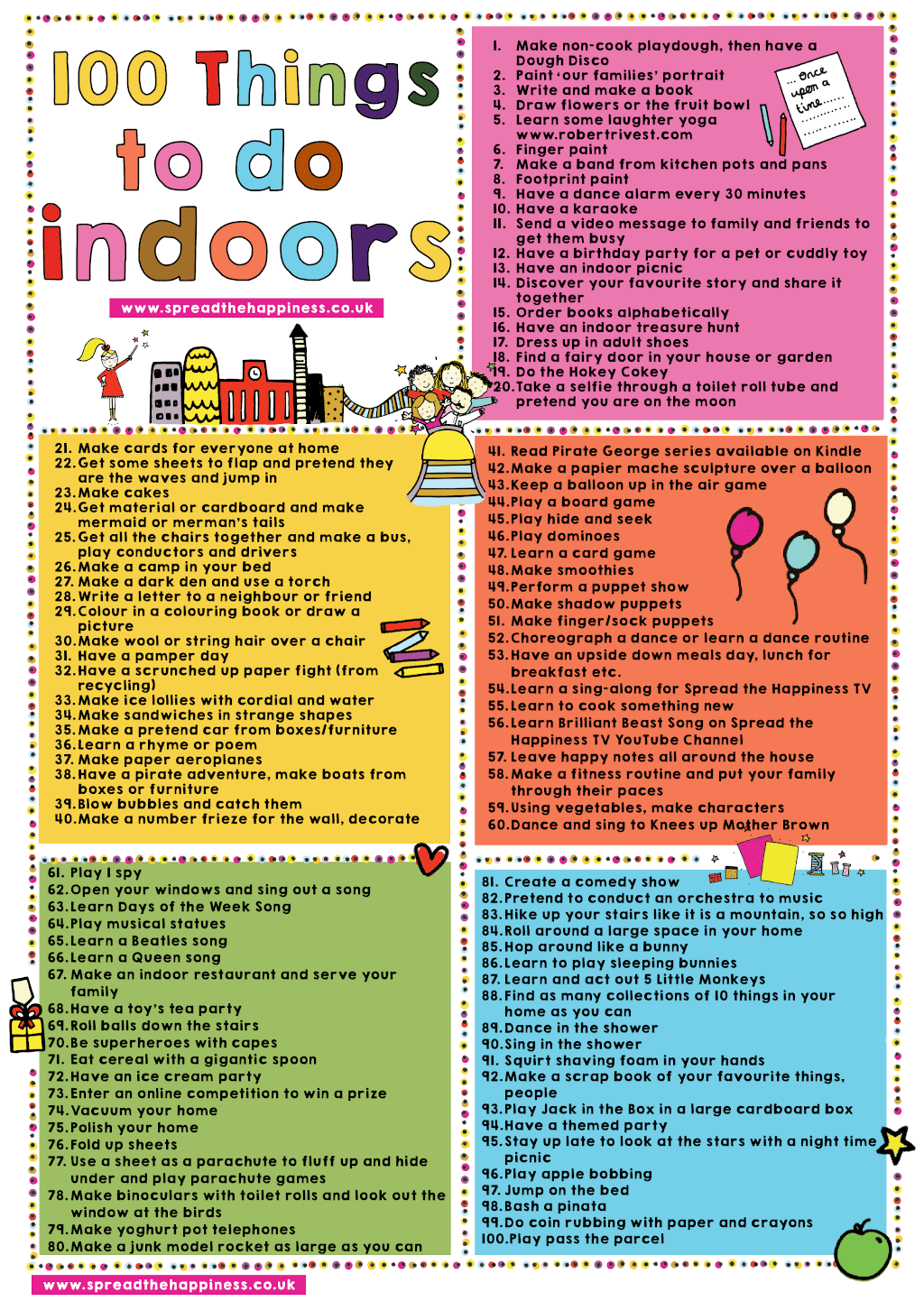 Non screen activities to try at home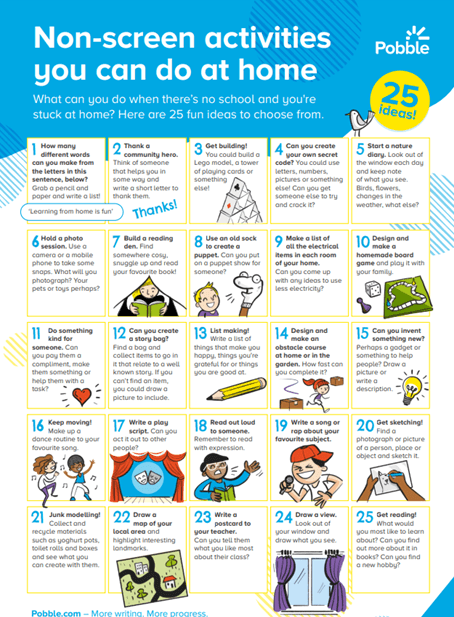 Try doing some yoga poses as part of your daily exercise
Superhero Yoga Poses - click here
Calm Down Yoga Poses - click here