Examples of Remote Learning Work
As you know, the children of Priory class have been very busy during the lockdown. They have continued to learn about exactly the same things at home as they have been learning about in the classroom. Please see below some excellent examples of that learning.
Term 4's value, COMPASSION.
As always, at the start of term we like to complete an art activity to do with the value of that term. This term's value is compassion and so the children decide to make an art piece around the heart. Everyone came up with lots of different ideas using different artists and materials to guide them. Can you see which artists inspired these pieces of work?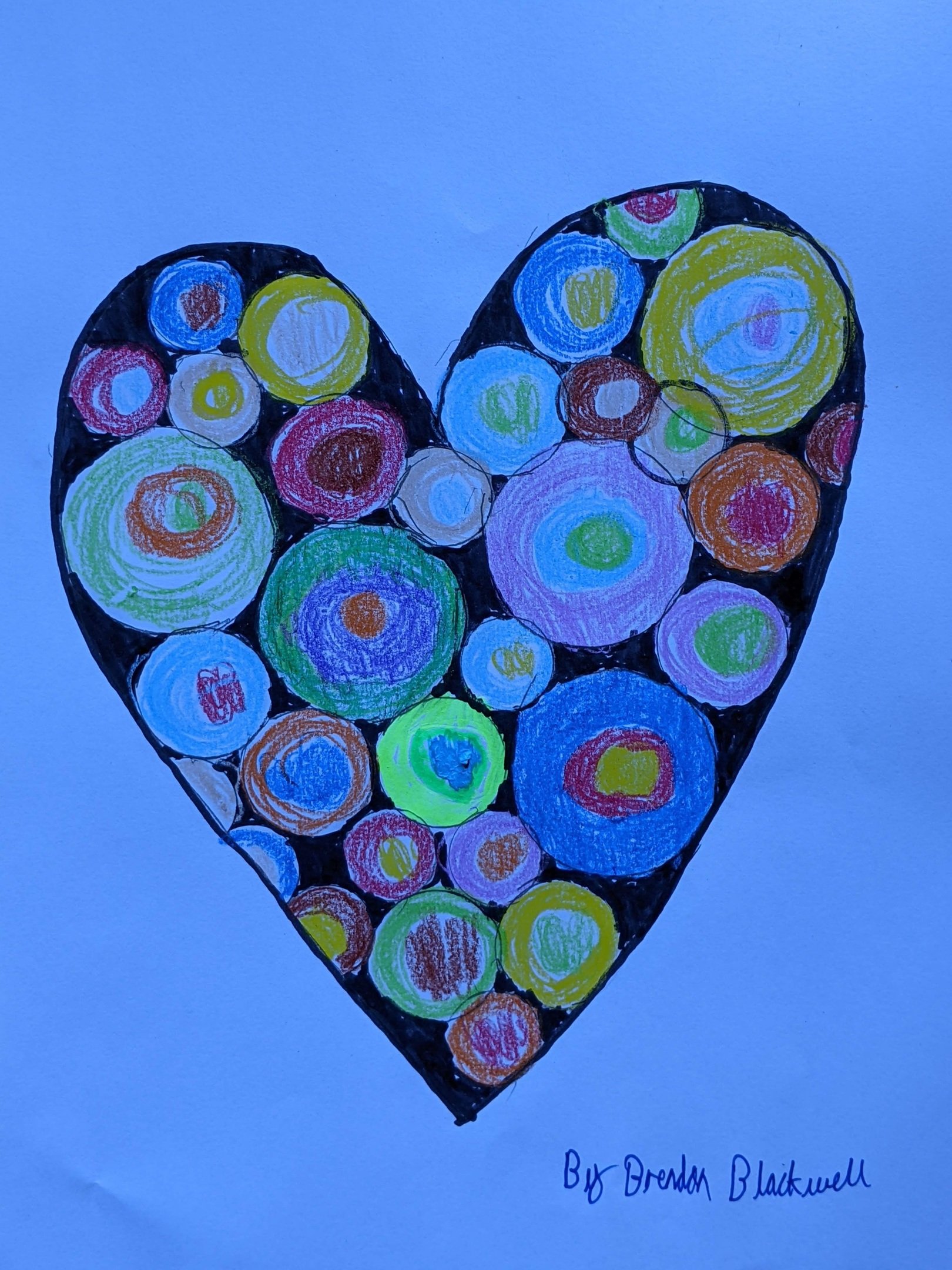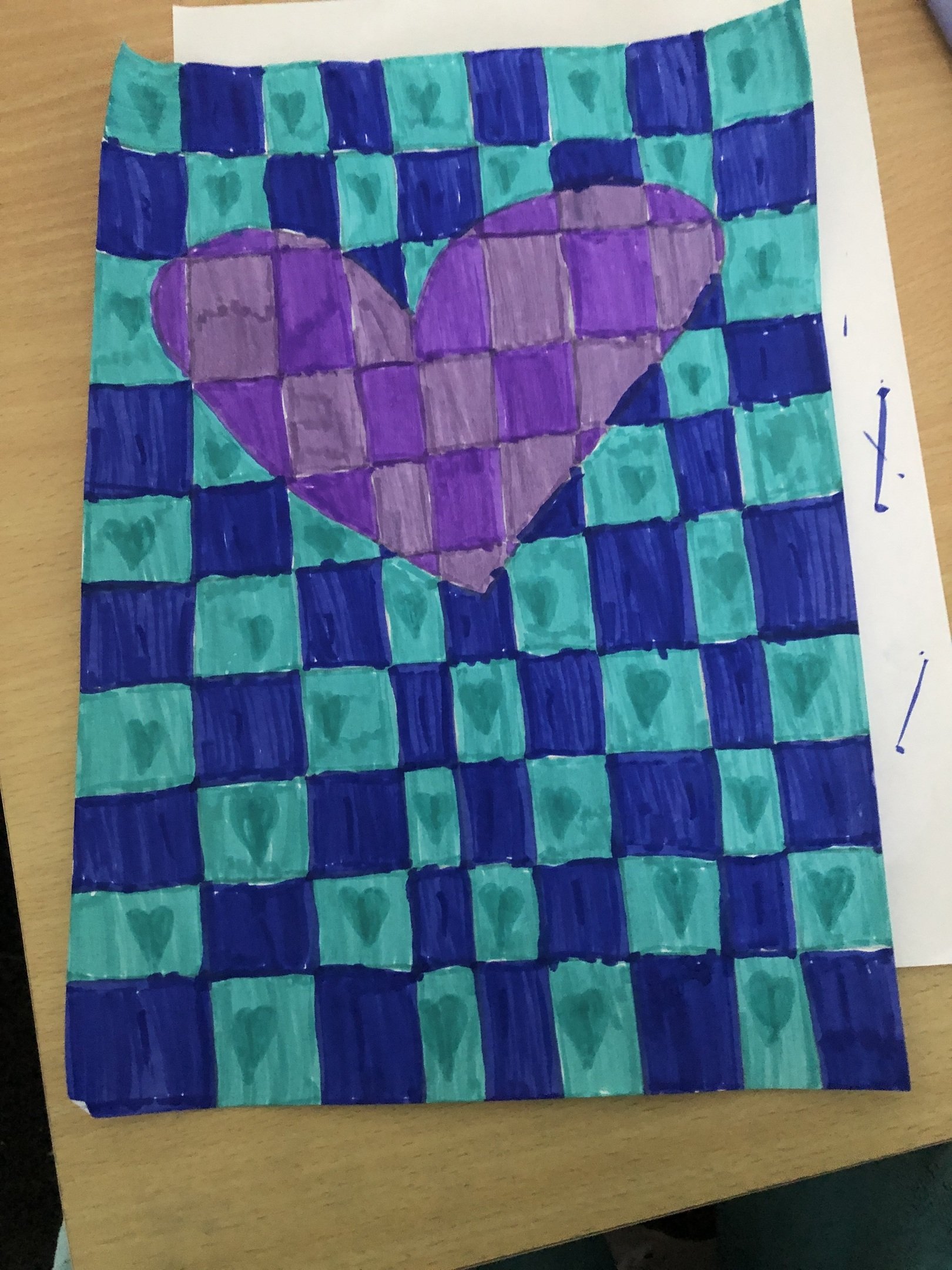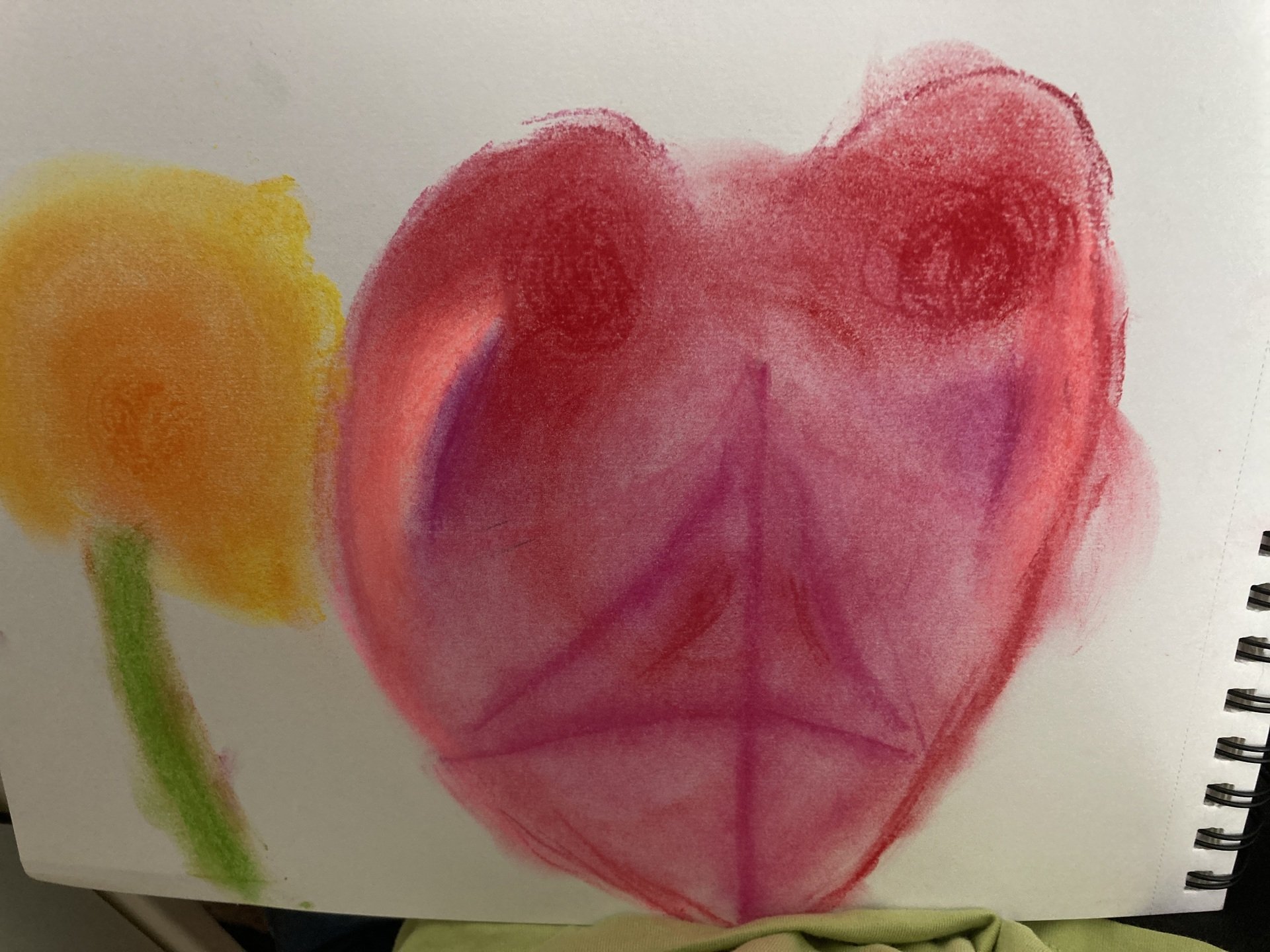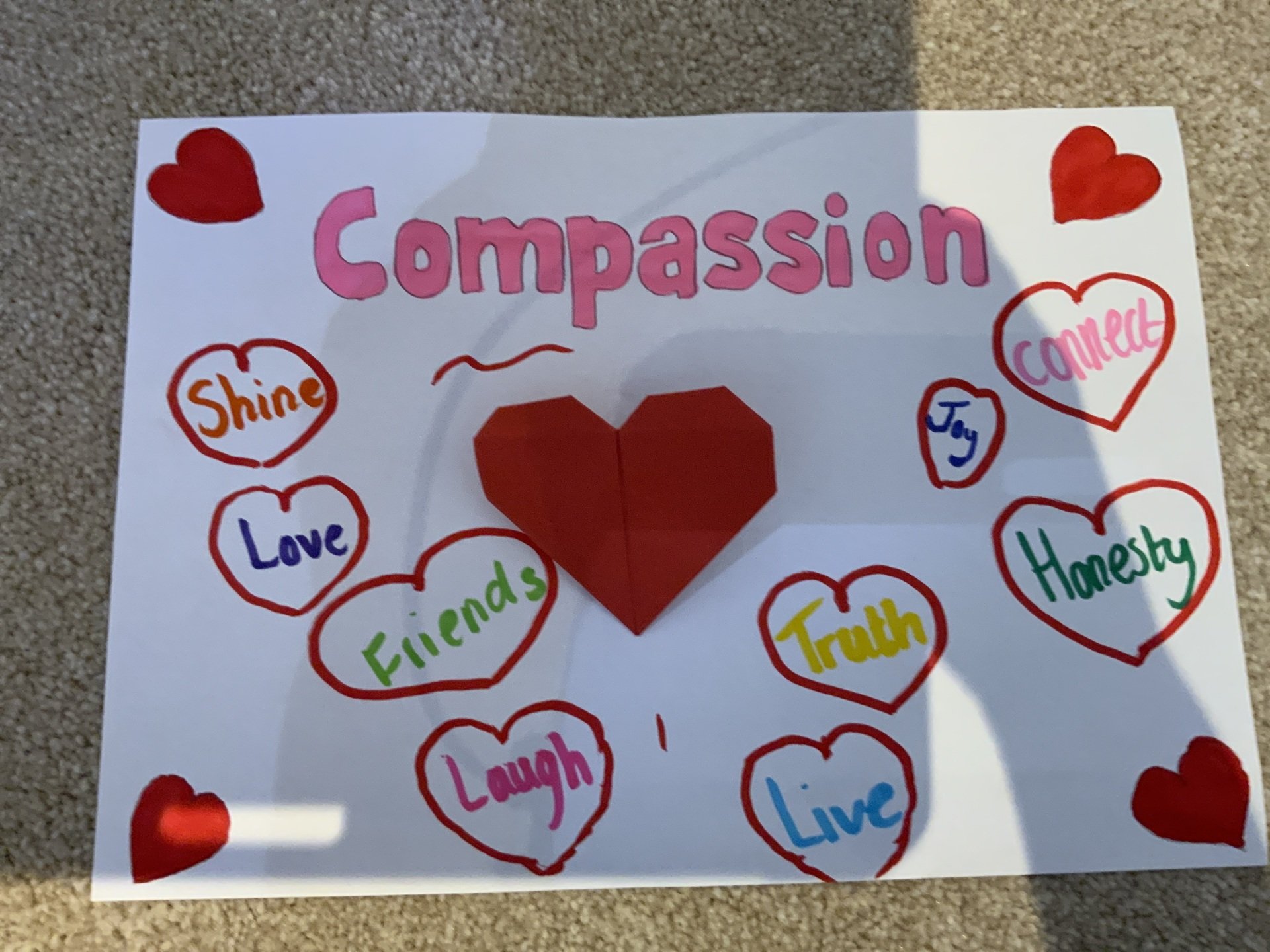 English
In English we have started to look at the British poet Benjamin Zepharia and in particular his poem called Britain. The poem is about what Zepharia believes makes Britain the country it is and is written in the style of a recipe. To get in to the mind frame of the poet the children also wrote poems. One was based on what they classed as British things and the other was in the style of a recipe. Have a look below for some great examples.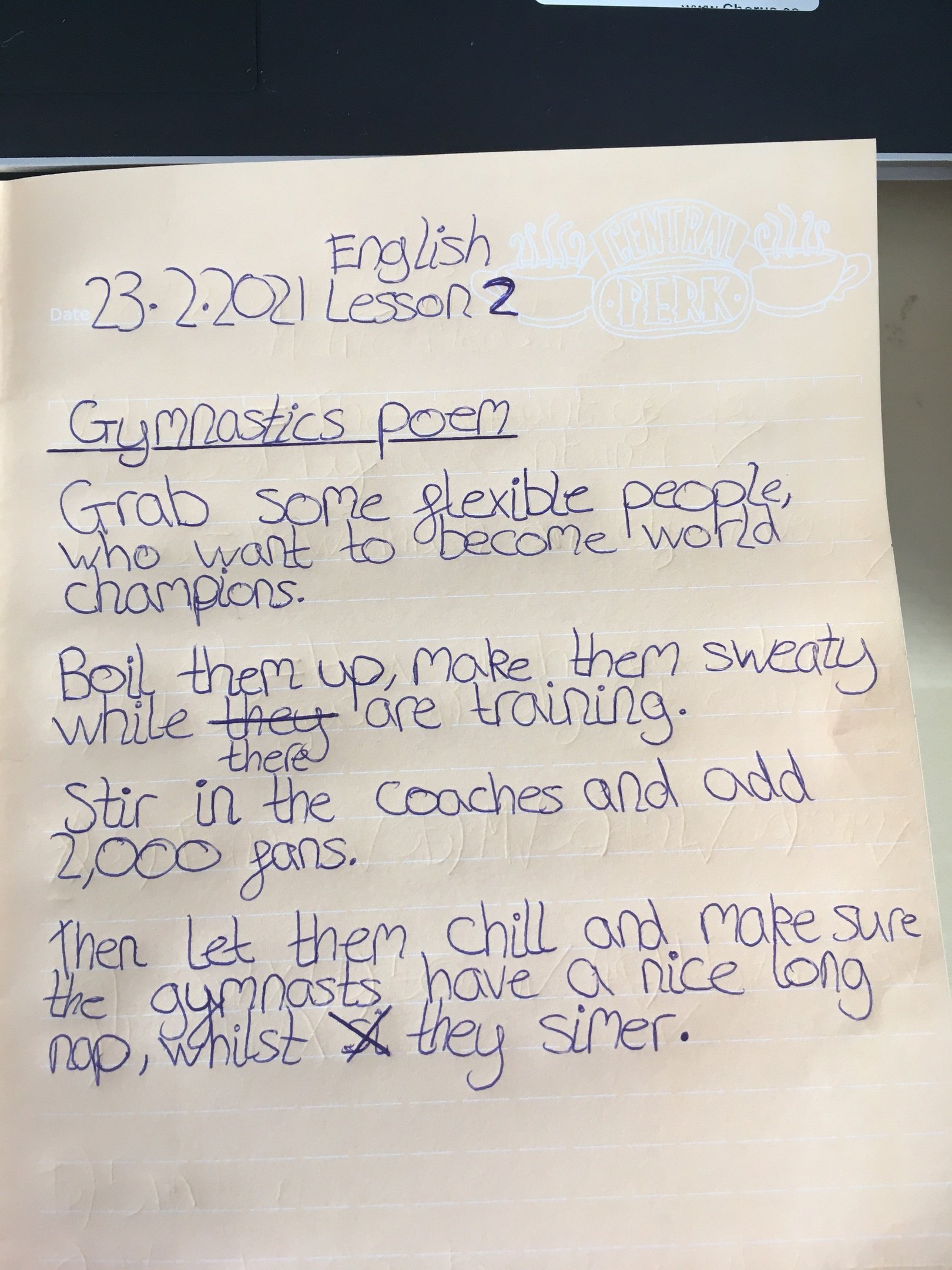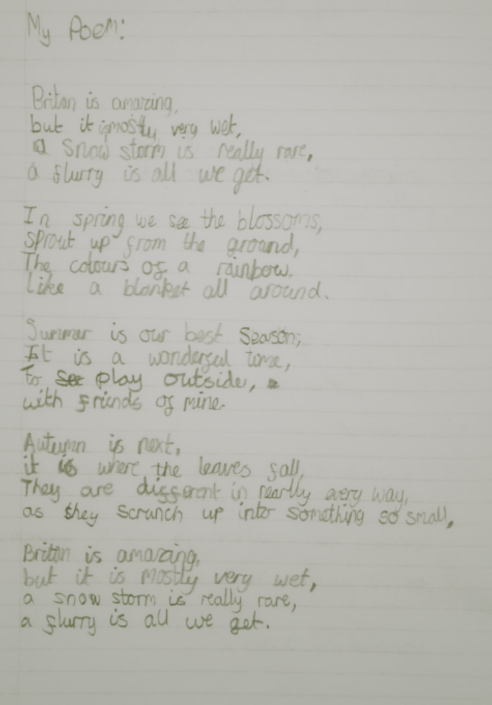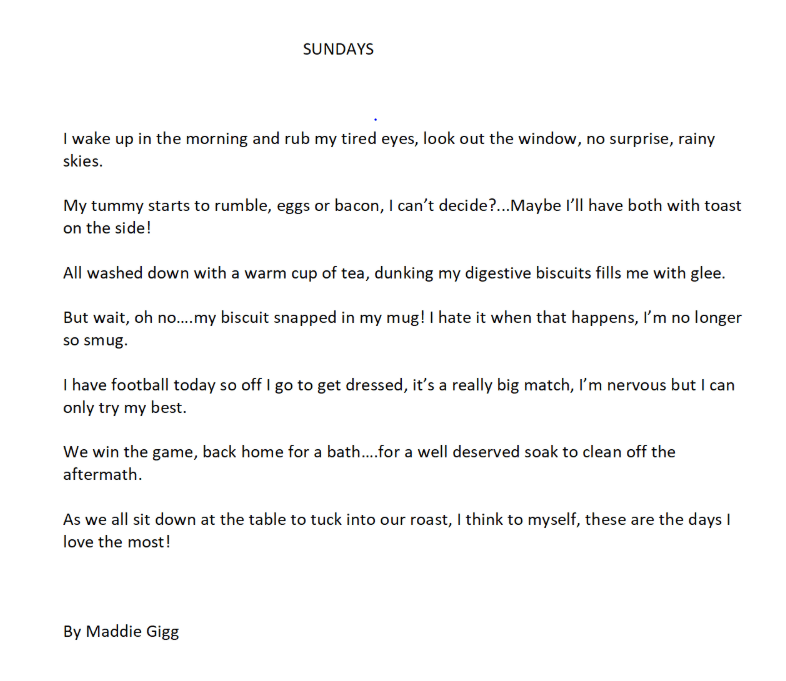 Science.
We are just about to finish our science unit which has been about mixtures and solutions. The week we have been studying chemical reactions. Some children even managed to create some experiments at home. Alfie created a rubber egg by leaving an egg in vinegar. The calcium in the egg shell reacted to the vinegar creating a bouncy rubber egg. Don't bounce it too hard though...................................As Alfie found out. Take a look at that 'shell'.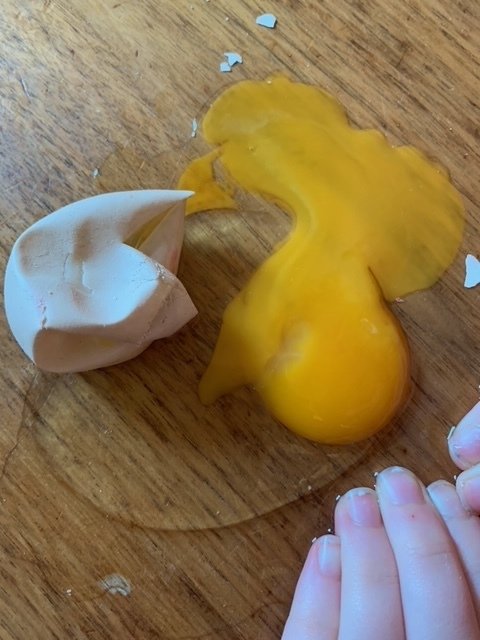 Art.
We decided to do a mini art project based on layered portraits. Each week, the children added a layer to their self portrait to create a 'dynamic and exciting picture'. Like true artists, they were given a guide and then left to make some artistic decisions of their own. Check out some of the examples below.