***Click the Weekly Home Learning drop down tab for work while the school is closed***
What are Priory Learning?
*Scroll down for even more information*
Topic:
This term our main focus is: Water
Literacy:
We are reading: Song of a Dolphin Boy by Elizabeth Laird
Song of a Dolphin Boy: Award-winning Elizabeth Laird's touching story about Finn, a misfit boy who is bullied at school, finding peace when he suddenly slips into the sea and finds that he can swim with the dolphins brilliantly captures the problem of how an outsider can find a place where they truly belong. But it is also a powerful story about the terrible threat to the sea and all the creatures that live in it from the casual discarding of plastic waste. When Finn realises that his friends are at risk from all the waste he does everything he can to save them. ~ Julia Eccleshare
The children will be completing a variety of non-fiction tasks linked to this book over term 3 and 4 including: a newspaper report, information texts, poetry, biographies and stories. They will also be using artwork to help depict scenes and events to use within their writing.
SPAG:
Please the white board outside Priory Class for a weekly updated timetable of SPAG being covered that week.
The children will be taught an area of SPAG at the start of the week and will then complete related tasks and activities throughout the week. Literacy lessons will also include elements of these SPAG areas to help embed the area further.
Spellings - Please see the spelling page on Priory's drop down menu.
Vocabulary Ninja:
We will be exploring new vocabulary through a word of the day. The children will be taught the meaning of a new word at the start of the day. This will be displayed in the classroom for the week. Children can use these words verbally and written. House points are even up for grabs!
Reading:
Guided reading will take place every day. I will work with a different group each day so I will have heard every child by the end of each week. The next day, the children will have questions based on what they read with me to answer independently.
Other tasks include: - a short writing task - a spelling task (linked to weekly spellings) - an additional comprehension task (usually non-fiction based).
Maths: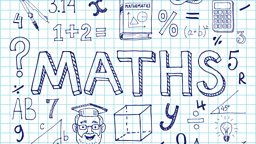 For details on maths coverage, please see the white board outside of Priory Class as this will be updated weekly.
Every lesson we will cover a SATs style question and we will unpick this and break it down to solve in simple steps. As the year goes on the children will solve these more independently.
10 minute maths - we will be completing 10 minute arithmetic grids Mon and Tues.
Number bonds - we will be practising our number bonds in most lessons. We will also be completing a number bond sheet once a week.
Times tables - we will be practising these daily through warm ups, lesson content and through the 10 minute maths tasks. We will also be completing a times table speed sheet once a week - please see me if you would like copies to practise.
Arithmetic - As well as the 10 minute maths grids, we will also be completing a weekly arithmetic short check in once a week.
PE: Hockey and Circuits
Monday - Hockey - with Bristol Sport coaches learning skills
Wednesday - Circuits - with me
Thursday PPA: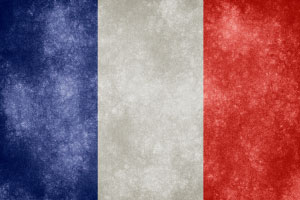 This will be covered by Mrs Wheeler
See topic web at the top of the page to see the coverage of all other subjects.