Returning to School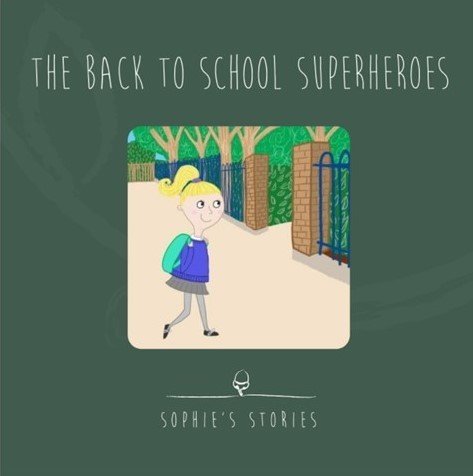 Sophie's Stories by Sophie Marsh - The Back to School Superheroes - click to read how the Back to School Superheroes help to save the world!
We understand that returning to school might cause some worries and anxieties. Your child's well being is our priority, so we will be using the Restore and Reconnect curriculum below to support your child during this phase. If you have any questions or concerns that you would like to discuss, please email either Claire Blundell or Sophie Westerwijk, and we will be happy to arrange a phone call with you.
At the bottom of the page, you will find some stories which you may like to read with your child. They have been written with the aim of reassuring children about returning to school.
How to support children who are going back to school - from Winston's Wish (click here)
Restore and Reconnect curriculum
A. Reconnect and restore relationships and community

B. Developing an understanding of safety and feeling secure.

C. Reflecting on the changes.

These activities will:

· help children experience the warm welcome from adults

· restore important relationships in their development

· give opportunities for shared moments of joy

· experience the power of community

These activities will:

· give children experience of safety and security, both physically and emotionally

These activities will give opportunities to:

· reflect on and make sense of what has happened and what is happening right now

· build an optimistic narrative, giving hope for the future
Aspects

Activities to do with pupils

A. Reconnect and restore relationships and Community

Creating welcome and connection

1. Circle time (short, daily), including: emotions measurer, sentence stem starters to help

2. Daily 'games time': Can be part of Circle Time. Add other additional relationship-based play opportunities too.

3. Giving each child brief '1:1 time'(while playing shared simple game if helpful) Find the opportunity to do this at least once every 2 days

4. Shared daily 'storytime' (2 or more per day, higher for EYFS, poetry, with snack?)

B. Developing an understanding of safety and feeling secure.

Creating feelings of security and hope

5. Being 'Emotions Catchers' (Increase your noticing of children's emotions (particularly positive ones), labelling back to them using "I wonder.. / I can see.." etc, celebrating when appropriate.

6. Visual timetable to show week and each day broken down into small chunks. Refer to this regularly and indicate the now with a green dot/arrow

7. Sharing the new class routines and codes

Use song/music/chants to reinforce and practise. Creating shorthand titles/jingles/symbols for each of these routines (relentlessly practice these, with humour). Children to create their own posters/personal reminders.

'Air routines' for celebration and reassurance. (Can you and your group come up with two routines that replace the 'high five' celebration, and the 'brief touch to the arm' for reassurance moments)

8. Daily exercise activities (e.g. Joe Wicks PE sessions)

C. Reflecting on the changes.

Reflecting together

9. Talking about Coronavirus – "Coronavirus, a Book for Children"

10. 'Talk Times' (consider 15 mins, 2x per week)

Identified opportunities for discussion about questions the children raise. A focus on the 'just now'-ness: this isn't permanent and how it was/will be and explore why we are having to learn in this way.

Visual journey working wall: 'what school was like', 'what it is like now' and 'how it might be in the future.' This could be part of a display and can be added to as children/adults notice and experience different things. Children/adults to add their 'own stories' of being at home significant events something they are really proud of from their home learning to add to this wall; photos or objects.

(avoid the term 'lockdown'?)

11. Hold a 'gathering together' event: a short event: reflection, prayer, song and thoughts for those who aren't with us/who may be unwell.
Stories to read (click on the titles to open the story)
The Back to School Superheroes by Sophie Marsh (https://www.sophiesstories.co.uk/)
Benjamin Bear and the Long Winter by Sophie Marsh (https://www.sophiesstories.co.uk/)
How to go back to School - Parsley Mimblewood saves the world again! by Mike Forde