Terms 5 and 6 always seems so busy and this year it is no different.
Our Learning expedition for this term is Changes. The main curriculum focus is science and in particular living thing things. We will be growing plants and doing experiments to find out what plants need to grow well. We will use our conservation area to learn about the plants and animals around us. Our visit this term is to the SS Great Britain and we will learn about the changes that Isambard Kingdom Brunel made to travel in the UK and beyond.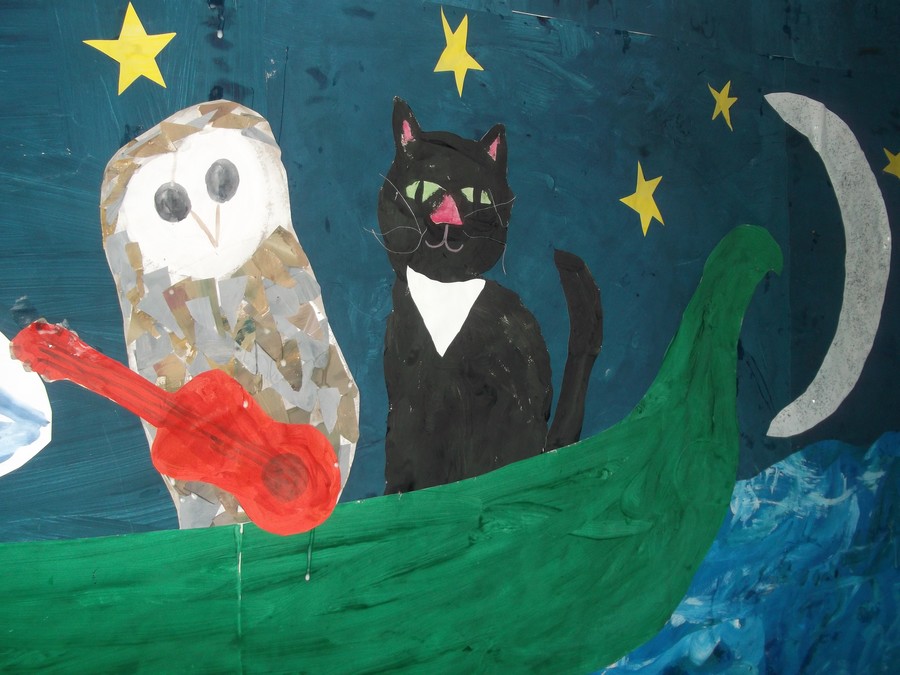 PE this term is games outside on Thursday afternoons and gym on Tuesday. Please check your child has the correct PE kit of t-shirt and shorts for indoors and jogging bottoms and trainers or daps for outside.
Please encourage your child to choose a book from the school library on Thursdays, before or after school. Mrs Rose would love to see them there.
Morning Routine
The children should come in to the classroom and register themselves for lunch on the Smartboard. Please try to look at the menu before school to help things run smoothly. Book bags go straight into their drawers. If their reading book needs to be changed please come into the classroom with your child and help them to choose a new book. If you would like to tell me something about their reading please speak to me or Mrs Rose before school. If your child is going home with somebody different please let us know. After the children have registered and put their book bags away they should go out to play until the bell rings at 9 o'clock, when they line up in year groups. We aim to have a calm start to the day and the children know what they are expected to do when they go into class.
Hometime
The children should come out with their coats, jumpers, water bottles and book bags; please send them back in to find anything they have forgotten so we can keep lost property to a minimum. There is a lost property box in the conservatory, so please check it for any missing items.
Please can I remind parents that in order to keep the cloakroom area safe and a pleasant place for groups to be able to work, that only a PE bag, coat and jumper or cardigan should be hung on the children's pegs. The pegs are very close together and we simply do not have room for backpacks. There are often many coats and bags on the floor, which are a slipping and tripping hazard, therefore unless there is a special reason that your child needs an additional bag please keep to using the book bag as their school bag.
Their PE bag should contain shorts, t-shirt, jogging bottoms (for colder days), a long sleeved tracksuit top or sweatshirt is optional and trainers or daps that the children can manage to put on and fasten themselves.
Finally, if you have any questions please do not hesitate to ask.
J2e is a safe place for your child to access a suite of tools online. Each child has their own account with a log in and password. We use j2e in school so do investigate what is on offer. If you have any problems with signing in please let me know.
There are links to useful websites that relate to the learning expeditions and Conservation Club is writing a blog (click on Bloggy to find it).
The House System
There are four houses named after children's authors. These are; Morpurgo, Dahl, Rowling and Donaldson. Siblings are in the same house and we have tried our best to make the houses as even as possible, with a fair range of ages and boy/girl mix.
The children can gain house points for many different reasons and each week the points for each house are announced in assembly.
Homework
A homework task that is relevant to the children's learning in school is set each week. The conversations that you have with your child about the tasks set are very valuable. Homework is an opportunity to deepen their understanding or sometimes to prepare them for something new they will be learning in class. The homework task is stuck in the homework books and this is taken home on a Friday. Homework needs to be returned by the following Thursday morning please.
Remember the interactive maths games on Sumdog that you can access from home.
PS Take a look at Oxford Owl which has over 200 ebooks and maths activities that can be accessed on a pc or tablet. I have set up a class account- please ask if you do not have the details. Meanwhile, if you would like to use the site you can set up a home account. This is easy and free! www.oxfordowl.co.uk