Topic: WW2 (History led unit)
When Conygar went to Tyntesfield Click Here!
END TOPIC GOAL: To host a WW2 Exhibition for parents
Click here for photos of our STEM week (science, technology, engineering and maths), where the children were tasked to design and make hedgehog buggies. 2018
Maths:
This week, we will be revisiting the four operations again in more detail. We will be practising our basic arithmetic skills and then we will be looking at many reasoning questions linked to each of the four operations. From this, we will then practise writing our own questions for each other to solve and to show our learning and understanding further.
Times tables:
By the end of year 4 it is expected that they should know them up to 12. Please encourage your child at home. We complete speed sheets every week and our aim is to achieve a personal best every time.
Literacy:
This term we will be reading Friend or Foe by Michael Morpurgo. This book is set in WW2 and follows two young boys on their evacuation journey. This will tie in with our overarching history topic of WW2. The children will be learning all about different elements of the war and from this will produce a range of writing. This will include: news reports, diary entries, stories, poetry among a few. We will really be focusing on revisiting all the text types we have looked at this year to ensure they are really embedded within the children. It will also give the children the opportunity to show case their learning.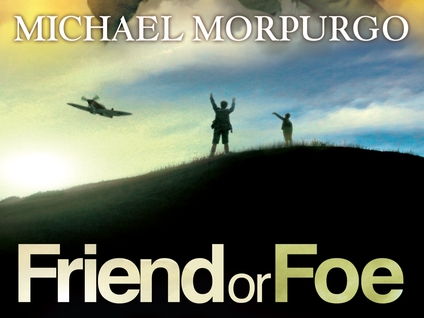 Spellings:
Spellings for Monday 16th July
Group 1: - apparent – appreciate – category – correspond – disastrous – develop – particular - experience
Group 2: - accident – answer – caught – believe – fruit – learn – consider – experiment – arrive – circle
Group 3: - sentence – question – island – group – really – address – important – strange
All spellings are given to the children on Mondays and they have a week to learn them. These are stuck in their reading records on their current page. They will then be tested on these words.
PE:
There is a lot of PE this Summer term so please look...
Swimming on Monday afternoons
Dance on Tuesday afternoons (with Mrs Frances)
Athletics on Thursday afternoons (with Chris Millard)
Please make sure children have their full PE kits at the start of every week.
Swimming kits:
Boys: trunks - not shorts
Girls: swimming costumes - not bikinis etc.
Extra: - towels - goggles - long hair tied back
Please make sure all clothes are named to ensure they are returned to their rightful owner.
RE:
Please click here for the school's RE curriculum coverage. We are on cycle B!
Homework:
Each week the children will be expected to learn their spellings which can be found in their reading records and above. They will also have literacy homework which is usually related to their spellings. The children are given one piece of maths homework a week and this tends to be linked to the topic we have been looking at in class. As well as all of this the children should be continuing to learn the times tables up to 12 as this really does open so many doors for them as well as reading at least five times a week. Homework is given out on Fridays and is due back the following Friday. The homework I set is intended to recap current work and therefore you should not have to be teaching them the method again. If your child is struggling with either their literacy or maths homework please write a comment in their books or let me know. Please do see me if there are any problems.
If your child does any extra homework, whether it's maths or literacy or topic based, then please feel free to let them bring it in and show it off to the class.
Extras:
Music: Conygar will be working with Miss Hodges in music.
Parent volunteers needed! If you are able to offer an hour or more of your time each week then please do let me know. The class would really appreciate having some adults to hear them read each week. They will need help with decoding and blending words as well as asking comprehension questions.
Educational websites:
http://resources.woodlands-junior.kent.sch.uk/ - Games great for maths, literacy and many other subjects!
www.sumdog.com - Recommended maths site for children to play games - all children have a code for this site.
http://resources.woodlands-junior.kent.sch.uk/ - Great for every topic but particularly maths.
http://www.bbc.co.uk/cbbc - Lots of resources on this website, including learning zone clips.
http://www.itv.com/citv - A website with lots of information around topics.
http://www.ictgames.co.uk - Online games
http://www.bbc.co.uk/bitesize/ks2/ - Lots of resources, particularly good for maths.
http://www.bbc.co.uk/schools/scienceclips/ages/8_9/science_8_9.shtml - A science based link.
Show and tell: The children are allowed to do one show and tell per week. This is so the children really think about what is important to them and what they really want to show or talk about. Obviously if children want to talk to just me (not in front of the class) then I will still welcome their conversation. Or they can always write in the Talk Box.
All the best.
Miss Anna Sinclair